In app-consulting we offered to one of our client ipcars form Gorzow system to support car rental company.
Application contains complete database of cars and support car rental prices starting from registering client request to support car releasing and receiving form client.
Application has web based interface where all data are processed in calendar-like view. Look at screens below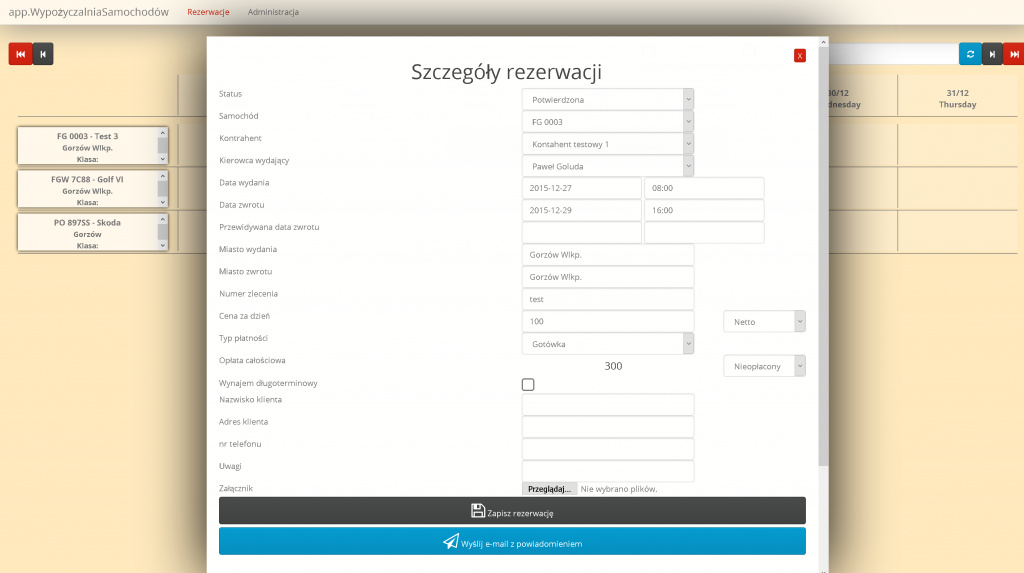 Additionally employees who are responsible for cars management have android application to see which cars should be released to client and which has to be taken back.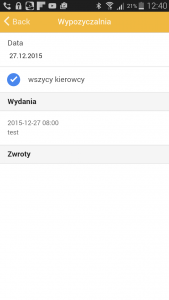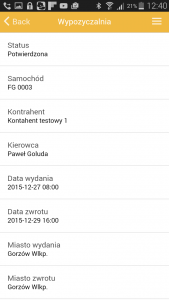 Technology stack:
Database: SQL Server
backend: aps.net mvc webapi
frontent: html5, angularjs, bootstrap
android app: apache cordova hybrid app with ionic framework.