As app-consulting we delivered very simple inventory solution for Faurecia in Gorzów Wlkp.
Application has two components
Desktop server application which collects data from scanners and support export data to Excel files: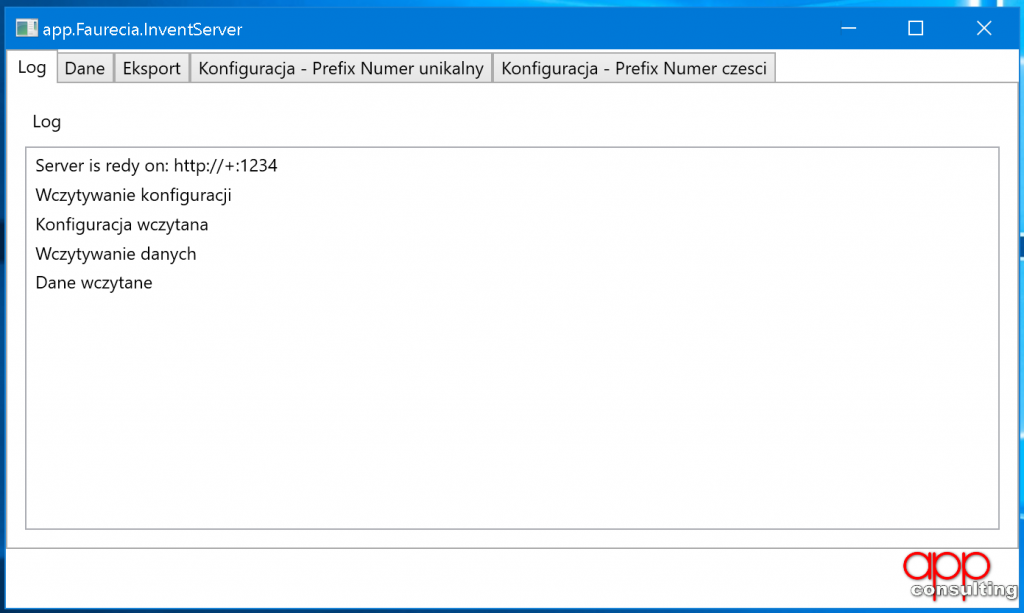 2. Windows CE application for motorola scanners which are used by warehouse employees to scan labels from goods.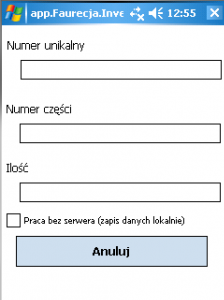 Communication between modules works over HTTP – desktop application uses nancyFX server to serve REST api for scanner application.
To keep system as light as fast as possible all logics is on desktop application so scanner application is only an interface for data service
Technology stack:
Desktop app – WPF
Scanner app – compact freamework
NancyFX server
REST services for data communication
no database, all data are stored in Json files.