In my work i have two computers which are connected to different networks. That means sometimes i'm faced with situation when i want to simply transfer some text or url data between this two computers. I don't use any instant messenger so until today only one reasonable idea for me was to send e-mail message. This is ok, but a little bit uncomfortable because each time i have to create new message and i have lot of small emails with simple data.
So today i start to think about changing my life a little bit and make it little more comfortable. My decision was that it is great time to make an experiment with signalR project which is Microsofts idea to use realtime messaging on web.
I was thinking about it long time ago but i thought that it is little bit complicated and hard to implement so always i had no time to read and make a test. But today i decided that it is something very small so i can make a test. And result was very surprising for me because after 15 minutes i had ready application.
So application is very easy – it has only one input when i can put what i want to send and button "Wyślij" which means – Send.
When i push button then information which is in input box is send to every clients which has open this page. So i can have open many instances of this app and all of it will see my information.
Pages displays only what is posted right now and doesn't remember any history.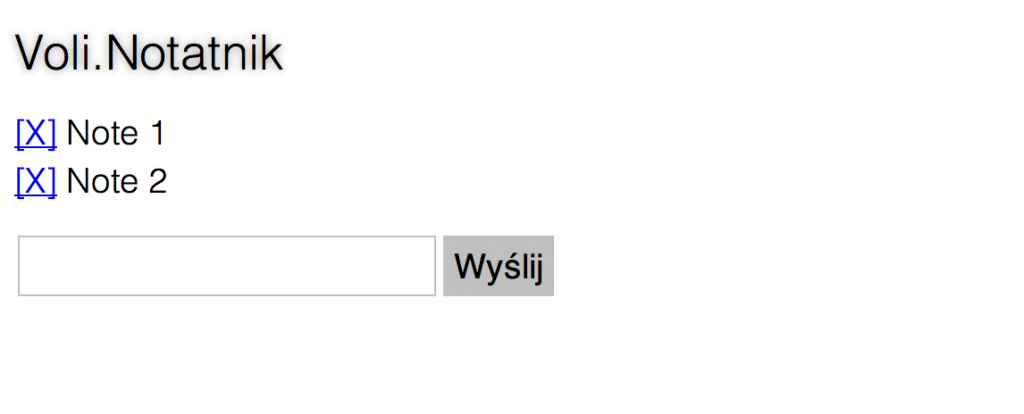 Try it yourself – i hope you will have lot of fun